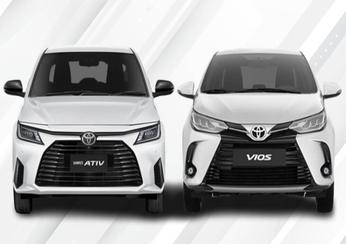 Dubai is one of the most popular cities in the world for buying and selling used cars. With its thriving economy, growing population, and numerous car dealerships, there are a plethora of options for those looking for a used vehicle. However, with so many choices, it can be difficult to know where to start. That's why we've put together this comprehensive guide on buying tips for used cars in Dubai to help you make the best decision for your needs.
Do Your Research
Before you even step foot in a dealership or start browsing online, it's important to do your research. Determine what type of vehicle you're looking for, what features you want, and what your budget is. You can use websites like Dubicars, CarSwitch, or CarSouq to browse listings, compare prices, and read reviews. You can also check out local forums, such as Dubizzle, to see what other buyers are saying about different models and dealerships.
Check the Vehicle's History Report
One of the most important steps in buying a used car in Dubai is checking its history report. This report will give you information on the car's past ownership, accidents, repairs, and other important details. Some popular websites for checking the history of used cars in Dubai are RTA, CarProof, and CarVertical. Make sure to only buy a car that has a clean history report and has never been involved in any major accidents.
Inspect the Car Thoroughly
Before you make a purchase, it's important to inspect the car thoroughly. Check for any dents, scratches, or signs of wear and tear. Make sure all the lights and electrical components are working properly. Take the car for a test drive to see how it handles and make sure it's comfortable for you. If you're not sure what to look for, you can bring a trusted mechanic with you to inspect the car.
Negotiate the Price
Once you've found a car that meets your criteria, it's time to negotiate the price. Used car dealers in Dubai are typically open to bargaining, so don't be afraid to ask for a lower price. Consider factors like the vehicle's age, mileage, and condition when negotiating the price. You can also use your research to compare prices of similar vehicles and use that as leverage in your negotiations.
Get the Right Documentation
Finally, make sure you get the right documentation when buying a used car in Dubai. This includes a bill of sale, a certificate of ownership, and a registration certificate. Make sure all the information is correct and that the seller is the rightful owner of the car. Also, make sure to take out a comprehensive insurance policy to protect your investment.
In conclusion, buying a used car in Dubai can be a complex process, but with these tips, you can make an informed and confident decision. Do your research, inspect the car thoroughly, negotiate the price, and make sure you have the right documentation. With these tips, you'll be well on your way to finding the perfect used car in Dubai.